The Blood Lancet is used for blood glucose and other in diagnostic test.
The blood Lancets are the fine needles used with a lancing device to draw a blood sample for glucose testing. It offers a complete range of needle sizes to ensure that accurate blood samples for all popular meters can be obtained with any skin type.
The blood lancet needle is fully shielded before and after use, which is protected by safety cap and with built-in needle protection system.It is easy handling, easy to use button operated design, only need two or three step operation, requires minimal training for new users.
Product Specification:

1.Conventional twist-off cap design
2.Sterilized by gamma-radiation
3.Smooth tri-bevel needle tip for comfortable sampling experience
4.Versitile with most lancing devices
5.Color: Yellow, Blue, Rose, Purple, Lvory, Green
6.Size:21G,23G,26G,28G,30G,32G,33G

7.Sterilization by Gamma ray
8.Patient comfort: Tribevel and high speed delivery and penetration method
9.Certificates: CE,ISO,FDA

Products Pictures

Dissposable Blood Lancet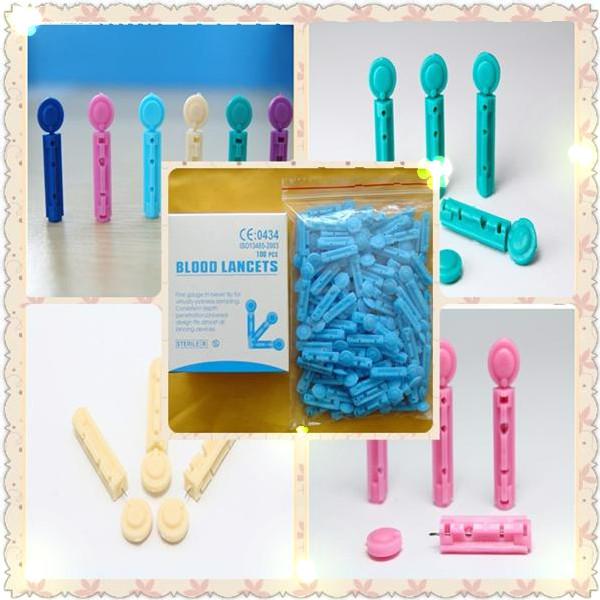 Safety Blood Lancets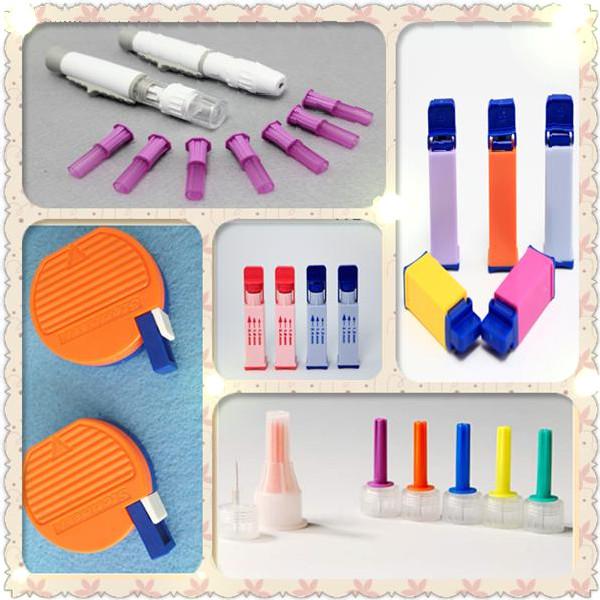 Note:
1. Don't reuse the blood lancet, it is disposable and single use.
2. Do not use the blood lancet if the protective cap has been previously damaged or removed off.
3. Do not discard the used blood lancet casually so as to avoid pollution or injury.
Product Categories : Diagnostic Test Products > Blood Lancet