Finger Pulse Oximeter INSTRUCTION
Fingertip Pulse Oximeter, based on all digital technology, is intended for noninvasive spot-check measurement of SpO2 and pulse rate. The product is suitable for use in family, hospital (including clinical use in internist/surgery, anesthesia, pediatrics, intensive care and etc.), oxygen bar, social medical organizations and physical care in sports.
The Pulse Oximeter Finger, based on alldigital technology,is designed for non-invasive randomizedmeasurement of oxygen saturation functional hemoglobin arterial (SpO2).
The product is suitable for use in family,hospital, oxygen bar, community health, physical care in sports and etc.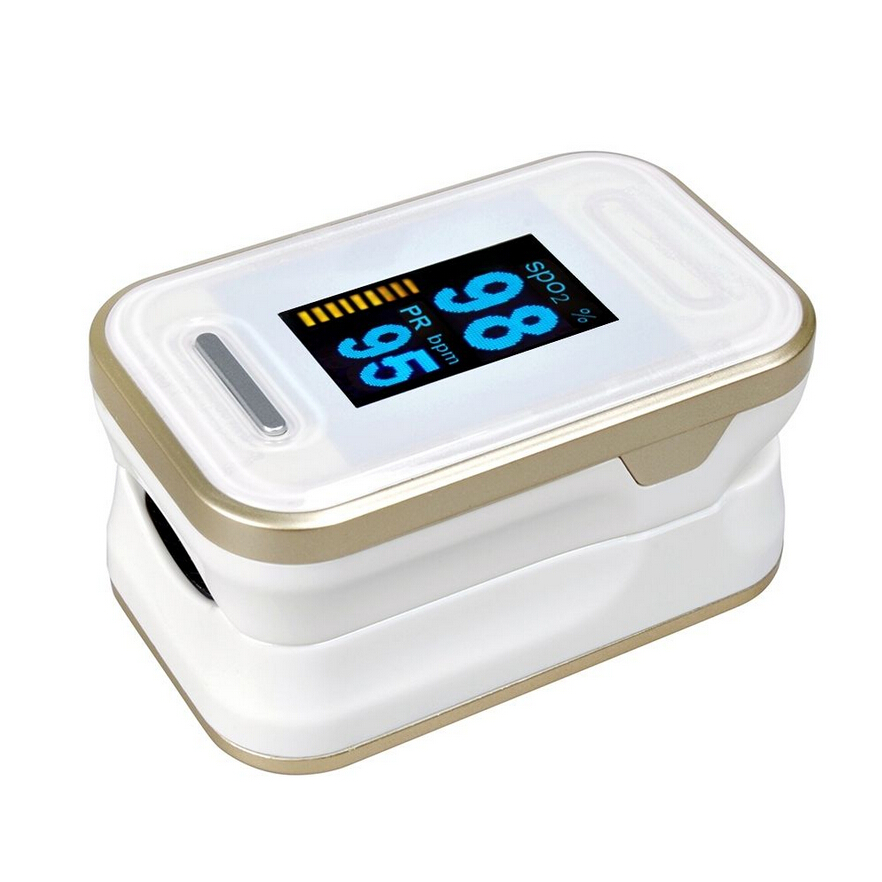 1. VISUALIZATION MODE: Pentacle LCD or penthouse OLED offour colors.
2.SpO2: Measuring range: 70% -90%: ± 2%,indefinite if it is below 70%.
3.PR: Measuring range: 30bpm-240bpm.
Accuracy:± 1bpm or ± 1%.
4. POWER SUPPLY: 1.5V (size AAA) × 2 alkalinebatteries.
5. POWER CONSUMPTION: Below 30 mA.
6. AUTOMATIC PASSAGE: After 8 seconds without afinger on the machine.
7.DIMENSION: 58 * 36 * 33mm.
8. OPERATING ENVIRONMENT: Operating temperature:5 ℃ -40 ℃
Storagetemperature: -10 ℃ -40 ℃
Environmentalhumidity: 15% -80% in operation
10%-80% of storage
9. AIR PRECISION: 70kPa-106kPa
10.DECLARATION: IEC60641-1-1-2
The following photo is the finger pulse oximetermachine: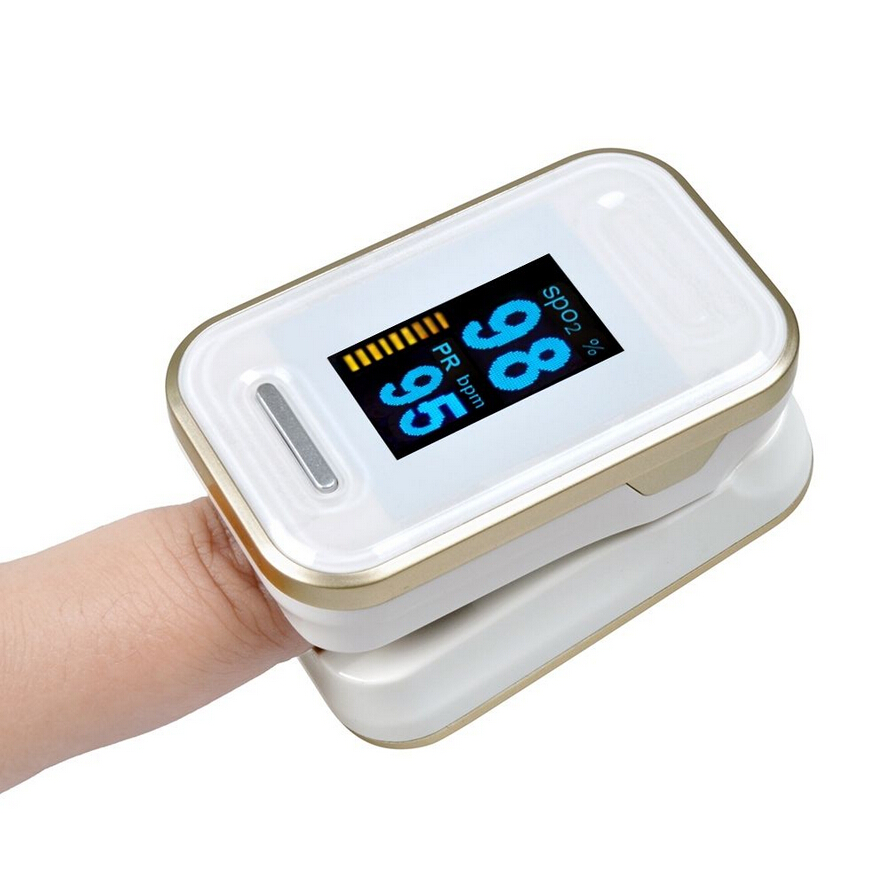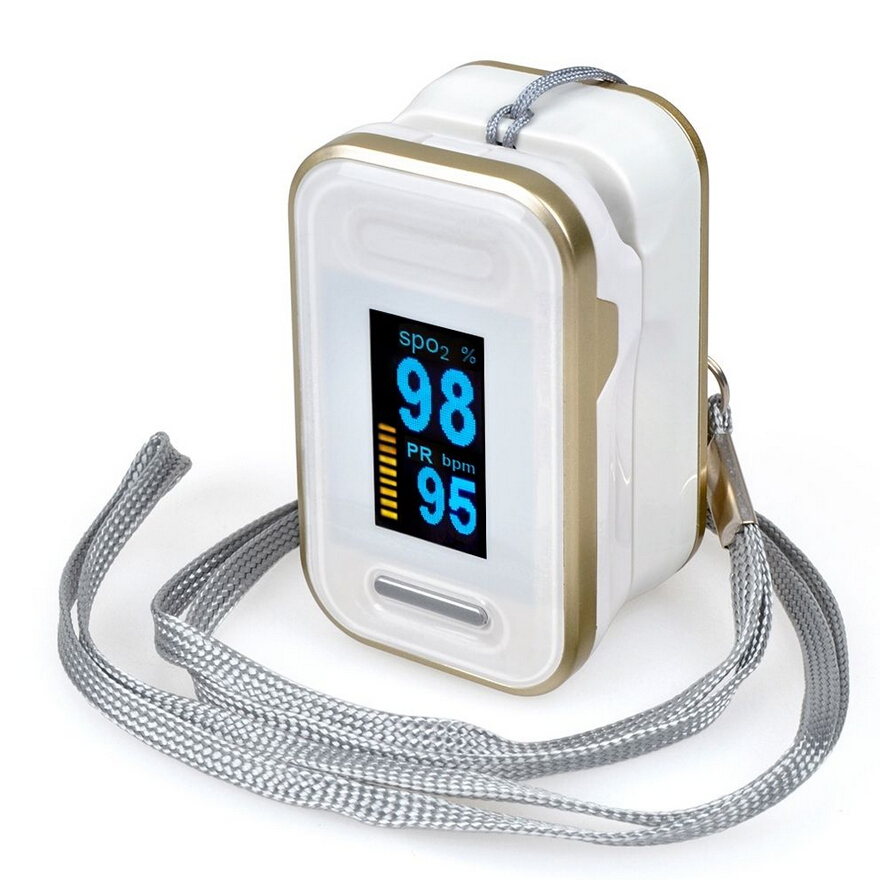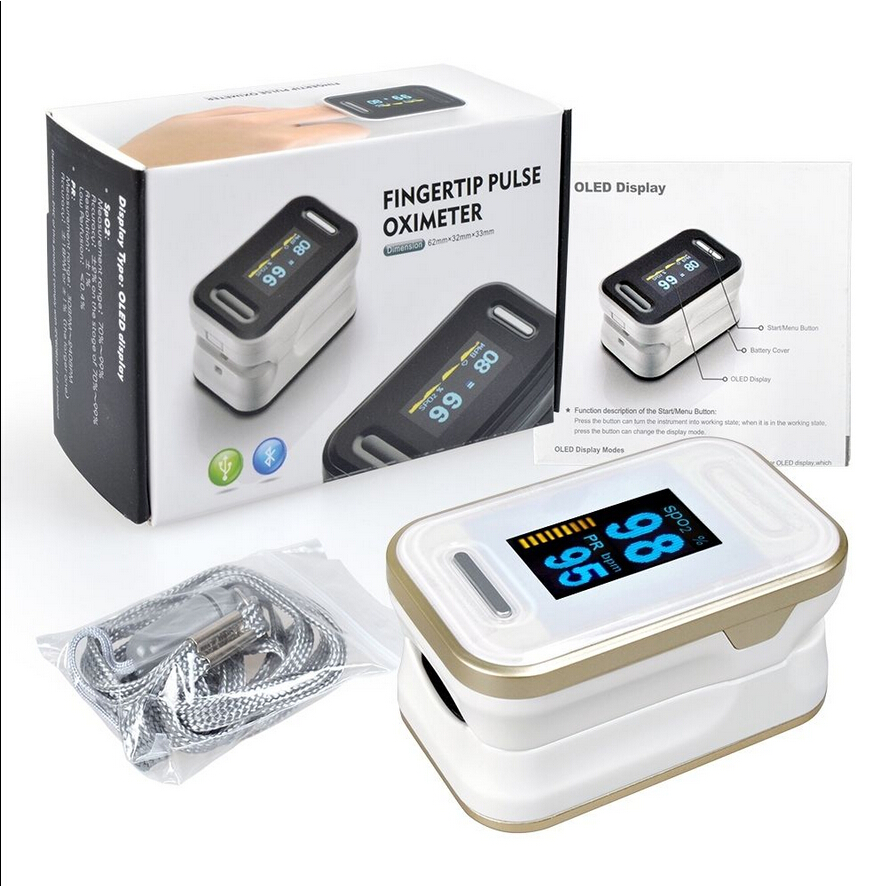 Each piece (8 * 6 * 4.5cm) of Finger Pulse Oximeter
150 piece pieces put in a carton (42 * 38 * 34cm)
Certifications: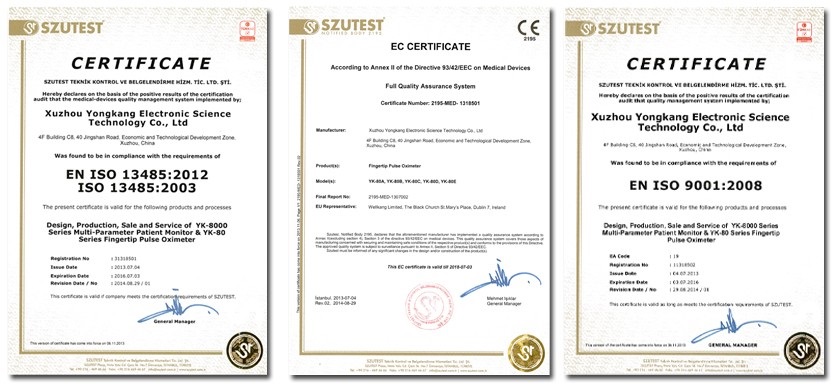 Others: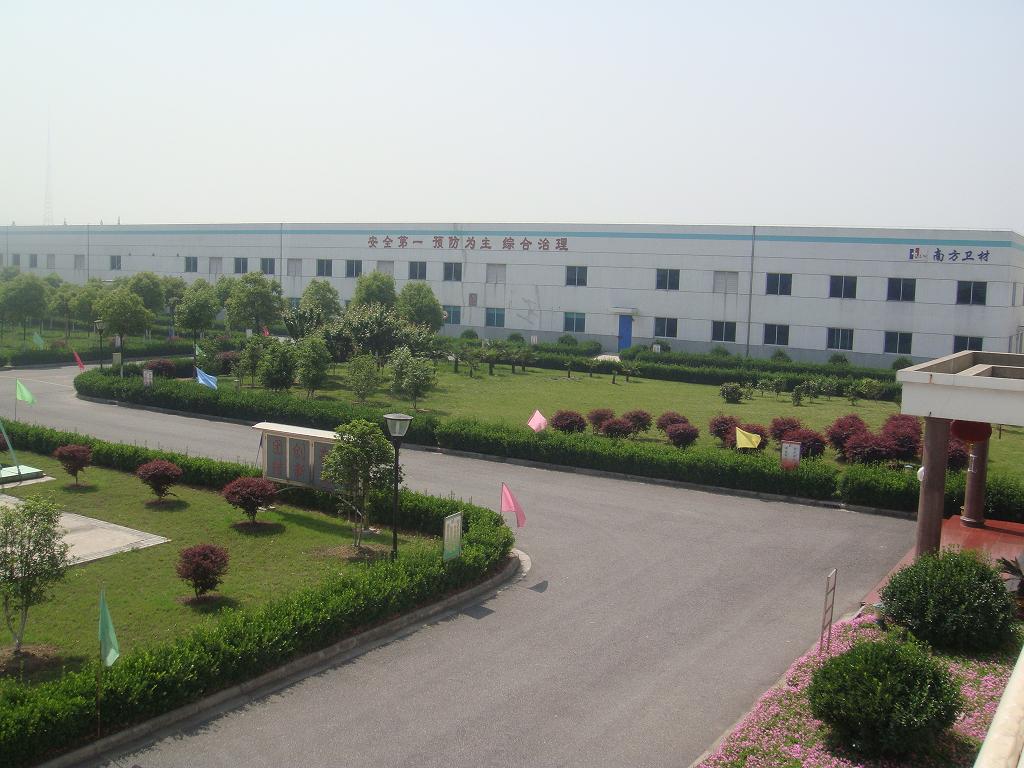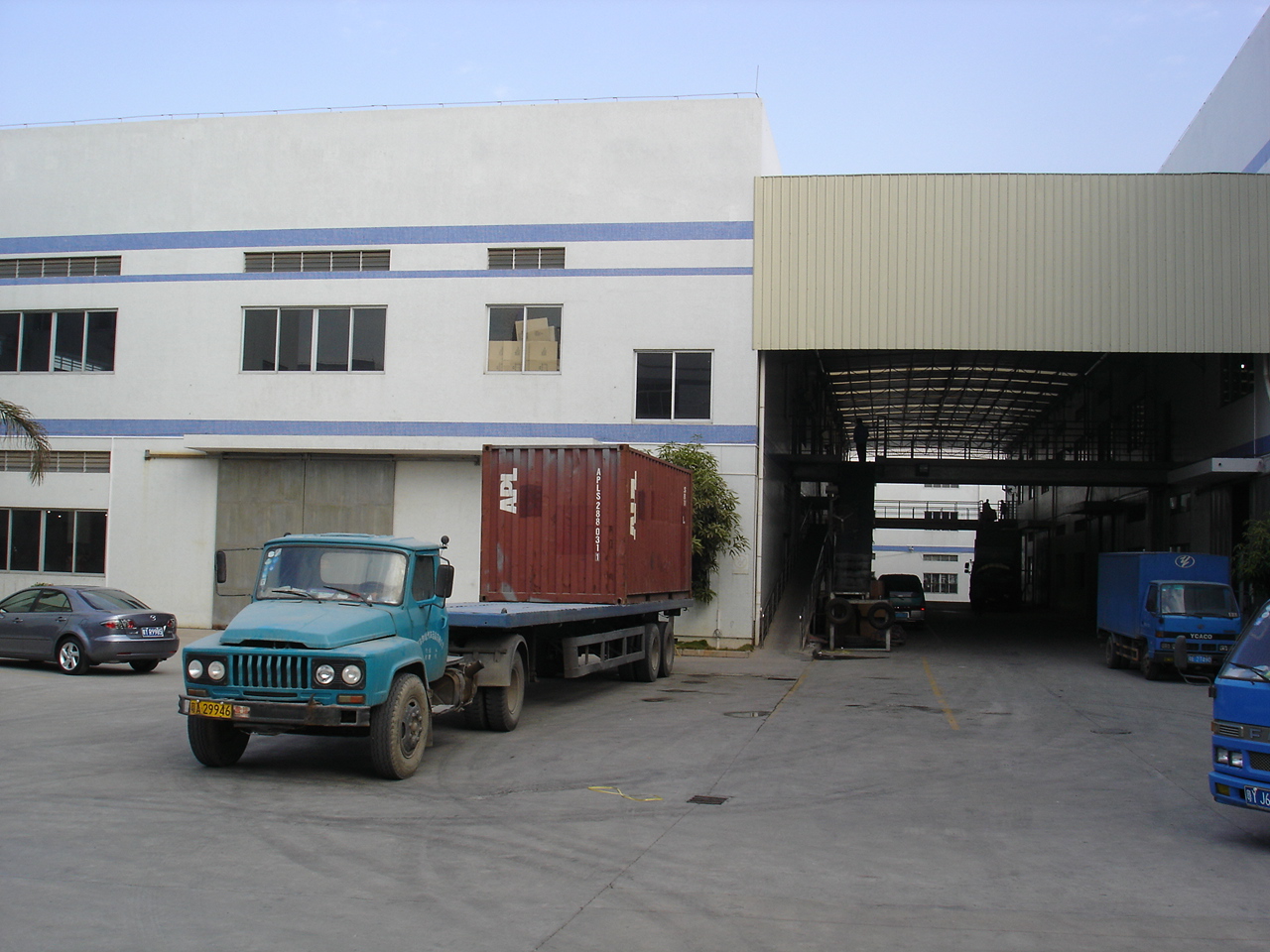 Product Categories : Diagnostic Test Products > Fingertip Pulse Oximeter