The One Step HCG Pregnancy Test is a rapid test to detect the presence of HCG in urine or serum specimens in a qualitative format sensitive to 15mIU HCG/ml.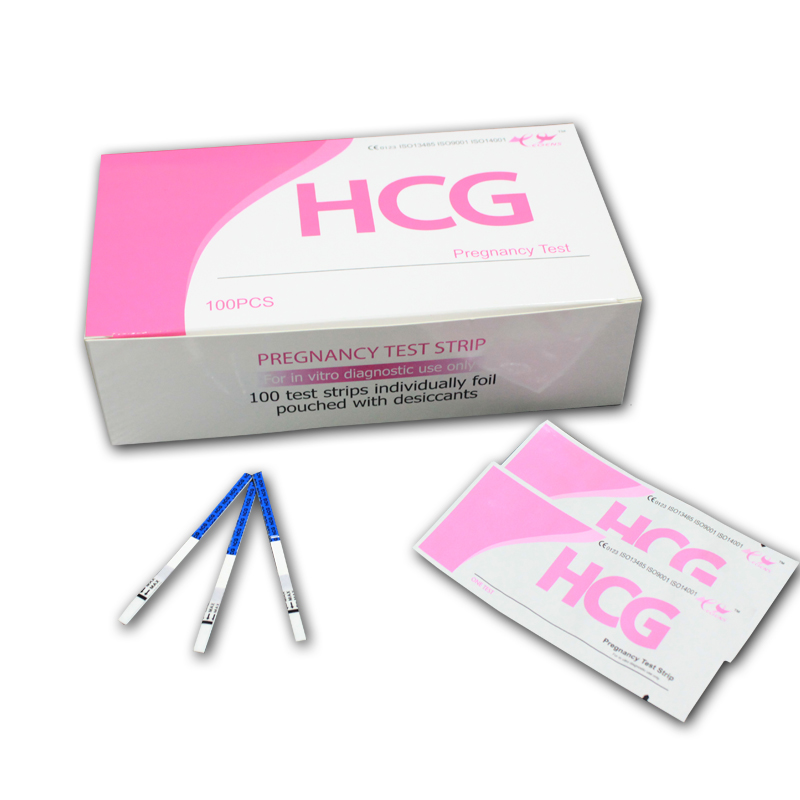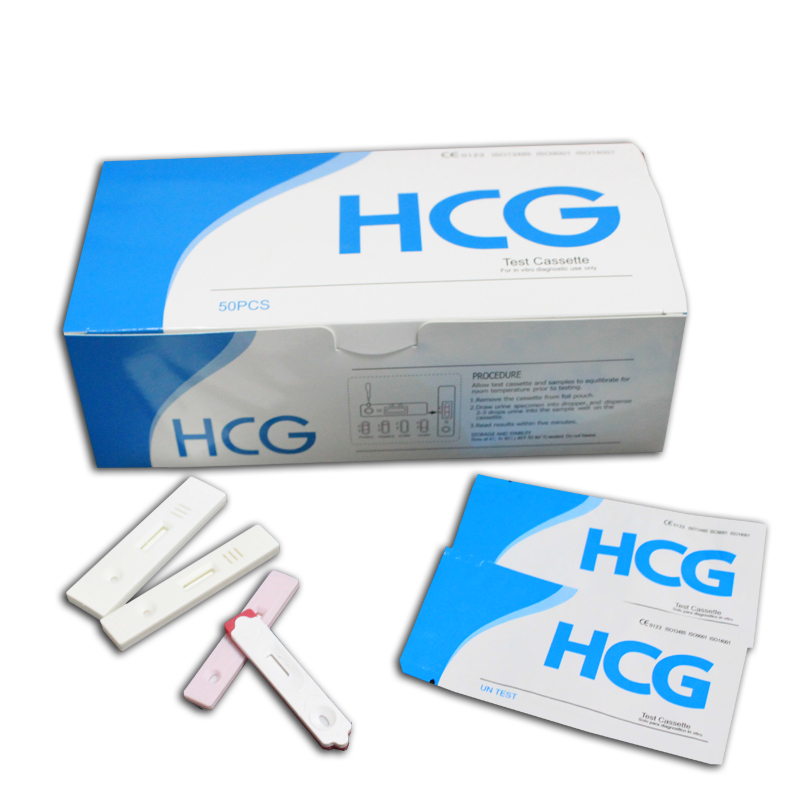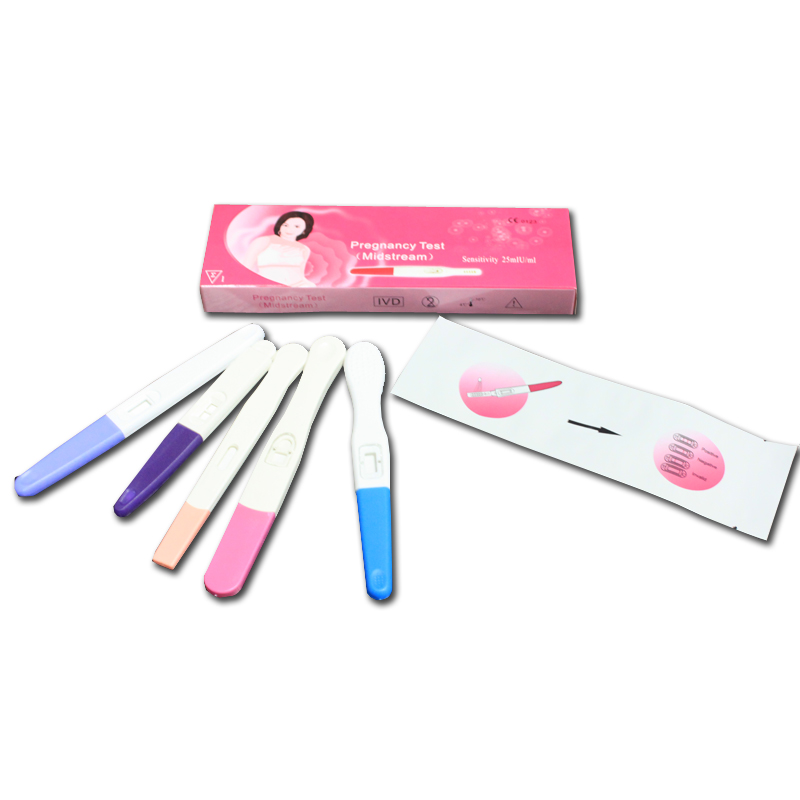 Specification:

| | |
| --- | --- |
| Format | strip,cassette,midstream |
| Shelf life | 24months |
| Accuracy | 99% |
| Package | individual foil pouch |
| Size | 2.5mm |
| Application | early detection of pregnancy test |
| Scope | all levels of medical units and home self-test |
| OEM | available |
| Certification | CE0123,ISO13458,ISO14001,ISO9001 |
How to use the H CGpregnancy test kits
1. Our Pregnancy Test Kits can be performed at any time of the day. However, the first morning urine is preferable.
2. Remove the test kits from the pouch by tearing from the notch. Remove the cap.
3. Hold the pregnancy test kits by the thumb grip. Place the absorbent tip of the test in your urine stream until it is thoroughly wet (at least 10 seconds). If you prefer, you can urinate into a clean, dry cup or container and perform the test by dipping the absorbent tip of the test into the urine for at least 15 seconds.
4. Lay the stick down flat with the results window facing up. Wait 3 minutes. If you wish, you can replace the cap to cover the absorbent tip.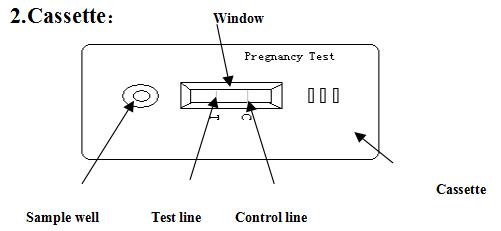 Product Categories : Motherhood Supplies > Pregnancy Test Products