Scope of application for shoe covermachine
1‍‍)Real Estate: Model house, High graderesidence, etc‍‍
2‍‍)Education System: Kindergarten,School, Computer room, Research and teaching, Laboratory, etc‍‍
3‍‍)Enterprise: Electronic factory,Pharmaceutical factory, Chemical industry, Food factory, Dustless room, etc‍‍
‍‍4)Public: High grade club, Hotel,Museum, Top grade meeting room, Spa center, etc‍‍
45)Medical system: Clinics, Hospitaloperating room, CT room, X-ray room, B ultra room (for women), ICU room, VIProom, HBOC, Blood center, Baby room, etc ‍
6)The main places: Lab, Hospital, upscale clubs.
Color choice: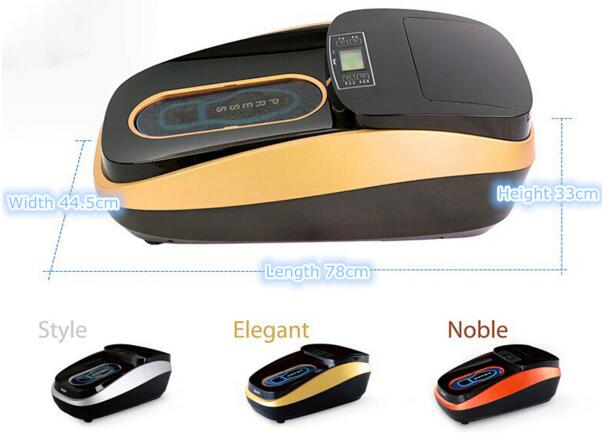 Working Principle
‍‍This automatic shoe cover machine usesthe principle that the thermo shrinkable film will shrink at propertemperature. It is different from other shoe cover machines.
‍‍This shoe cover machine only takesseconds to let the PVC film become shoe cover and cover your shoes.‍‍
It automatically outputs, cuts the PVCfilm and provide hot air, It can cover shoes of different sizes, a layer offilm will cover the lower part of the shoe.‍‍
‍‍Our shoe cover machine can make andwear shoe cover for you automatically! You don't need to wear shoe cover byhand anymore!‍‍
‍‍By wearing the shoe cover, it can keepthe floor clean and avoid cross infection!‍‍‍‍
Specification and packing data
1pcs/carton carton size: 35*80*45cm
carton: five layers high strength waterproof corrugated carton
Eachcarton: Automatic shoe cover machine 1 pcs
Instruction Manual 1copy
Power Wire 1 pcs
PVC film 1 roll
G.W27 KGS N.W 21.5KGS
1*20HQ:120pcs 1*40HQ:240pcs
Picture of packing: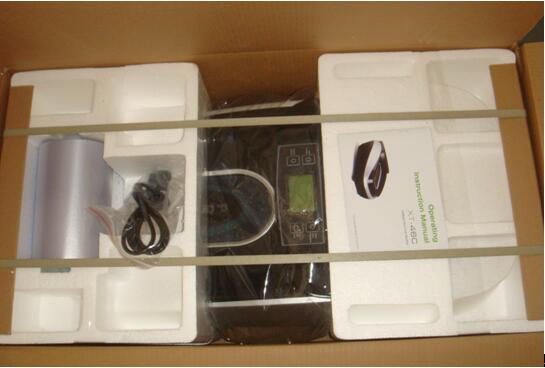 Instruction for use: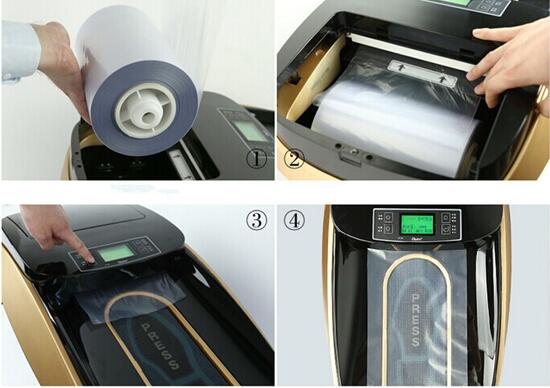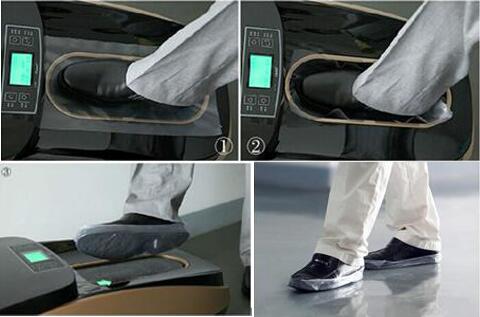 Why choose our shoe cover machine?
1. Economical: the cost of our PVC film is more economical than traditional shoe cover based on the thickness 28 μm, it is more durable.
2. Large capacity: One roll film can make at least 1000pcs shoe cover, for other shoe cover machine, the capacity is only 50-100pairs shoe cover.
3. Long design useful life.
4. Convenient: It takes only about 30s to replace the film, then it can use at lease 1000times continuously.
5. Comfortable: It is easy to use and comfortable to wear.
6. Environment friendly: The PVC film has passed the RoHS certificate. It is environment friendly, can be recycled.
Any questions, welcome to contact us. thank you!
Product Categories : Protective Products